Why Choose NASA?
When it comes to track driving experiences, we know you have a variety of groups to choose from.  We feel that the premiere sports car racing and high performance driving programs we offer at NASA NorCal make us stand out as a leader in our industry.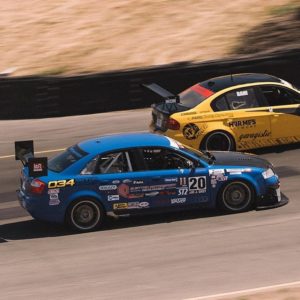 Experience
NASA management has decades of combined experience operating events at racetracks all over the country.  Your safety and enjoyment are our top priorities!  Without your participation, we couldn't exist.  We know the programs we offer will exceed your expectations.
Weekend Events
All our events are on premium weekends and well attended.  We don't run weekday events so you don't have to take days off of work.  Choose from our single-day option or make a weekend of it and participate in both days.
Ladder System
We offer four HPDE levels, a Time Trials group, and wheel-to-wheel road racing at every event.  This progression is affectionately referred to as the "NASA Ladder of Speed."  For drivers with little to no track experience, bring your street car and start in HPDE1, where every participant gets a dedicated instructor for the day.  As you learn the ropes, graduate to the next level at your own speed.  Depending on your personal driving goals, you may choose to stay in the HPDE program, or move on to Time Trials, or test for your Competition License.  You even have the option of becoming one of our instructors!
Instructors
Instructors are an awesome benefit that we provide for all drivers in HPDE1 because they are very effective at helping students become familiar and comfortable with track driving.  NASA instructors follow guidelines and follow a standardized curriculum to help deliver the most effective driving program to our participants.  This standardization is the key to keeping NASA events safe as it assures that all students are following the same rules on the track.  Many NASA instructors are employed part-time by professional driving schools and other track organizations.  Most volunteer their services and expertise for track time in HPDE4 or the Time Trial group.  All instructors are enthusiastic supporters of the sport and of our club, and are here to help you be safe, go faster, and have fun.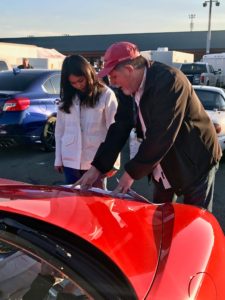 Customer Support
We pride ourselves in providing top-notch customer support.  Many of our staff and volunteers have been members of NASA since the very beginning.  We all want to ensure that you have the best experience possible with our club.  If you have any questions – about an upcoming event, membership, licensing, etc. – we are here to help you.  We keep you as well-informed as possible to keep stress levels low and fun levels high.  The fastest way to reach us is by sending an email to [email protected].  You can always contact specific group leaders through our Contact page.
Safety
Hosting safe events is the cornerstone of our organization.  Our rules and procedures are in place for safety reasons.  We do not cut corners on safety!  At the track, we staff all appropriate corner stations with specially trained flagging and communications workers.  We have dedicated, fully-equipped safety trucks, ambulances, and tow trucks on full-time standby should the need arise.  These advantages can make the difference between life and death in a serious accident.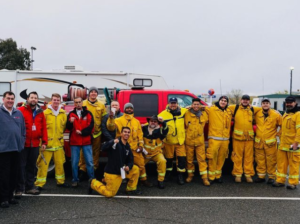 Track Time
We are able to maximize our track days by mixing the schedule with our HPDE programs, Time Trials, and race groups. HPDE and Time Trial groups get at least four 20-minute sessions per day, as well as group download meetings for more educational opportunities.  Certain race groups have the option to "supersize" into other race groups to maximize their racing experience.  Instructors get seat time with their students and also the chance to run in another HPDE group.  Our focus is on high-quality track time and maximum customer happiness.  As result, our event weekends are some of the best in the business.
Contingency Programs
In addition to trophies and other prizes, our competition groups benefit from some awesome contingency programs.  We are honored to partner with Toyo Tires, Hoosier Racing Tire, Hawk Performance Brakes, BFGoodrich Tires, Ford Racing, Nissan Motorsports, Honda Racing, MazdaSpeed, Yokohama Tires, and more. This means that in Time Trial and racing you can win free tires and brakes which is a huge benefit to any racer.
National Organization
While our region primarily hosts drivers from northern California, we are proud to be part of the NASA national organization.  We welcome drivers from all regions, and it is common for drivers to come from across the globe to run with us.  Being part of a much larger organization with many different regions and full time staff at the national office, there is an excellent support system in place to provide member support.  Our exceptionally competent staff are trained to provide a high level of professionalism and fun, both regionally and nationally.  With your NASA membership and/or license you can participate in many other NASA events across the country at famous tracks such as Virginia International Raceway (VIR), Watkins Glen, and even Daytona International Speedway.
Insurance
Most drivers don't know how critical this piece is until in a track driving event.  NASA offers by far the most insurance protection in the business.  We offer $1M in excess medical coverage. That means if you need to be airlifted to a hospital and the bill comes to $30K, which is not covered by your own insurance, as our insurance steps in and covers the bill, a vital benefit nearly unparalleled in the industry.  We also cover you for third-party liability insurance in case someone not participating in the event sues you for an accident, such as a broken wheel jumping a barrier and injuring a spectator.
We are thrilled that you are considering joining NASA NorCal!  If you have any questions, please email

[email protected]

.