Road Racing
The NASA NorCal regional race series is offered as a fun, friendly environment with an emphasis on good sportsmanship and clean competitive racing.  Licensed NASA racers compete in the NorCal regional race program earning points for each race over the season.  NASA offers some great
contingency programs
.  Racer recognition, photos, and awards are part of the fun.  Year-end awards are presented to qualified points champs in each NASA race series and class at the end of the race season.  Qualified regional racers can shoot even higher in their goals by competing against the "best of the best" from all NASA regions at the
NASA Championships
for outstanding contingency award programs and prizes.  Get started now and have fun racing with NASA now!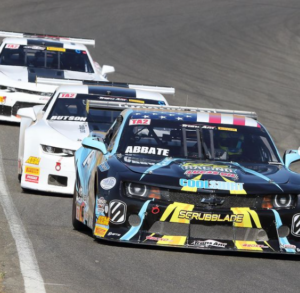 NASA Licensing:
Drivers must be a current member of NASA and hold a current NASA Competition License or NASA Provisional License to compete in the NASA NorCal race activities.  NASA competition licenses are issued per calendar year race season and are valid from January through December regardless of the date of license purchase.  Racers must submit a medical application for their license to be approved.  Allow ample time for license and medical application processing.  Licensing details must be completed before arriving at the event.  To apply for a competition license, click here.
Rules & Information:
Regional races are sanctioned by NASA and rules of the racing program are in accordance with those in the NASA Club Codes and Regulations and NASA race series rules.  NASA NorCal regional race series is open to sedans and sport racers in all NASA race series classes. Get more info here! 
Safety & Technical Requirements:
The minimum requirements for race car safety equipment and driver apparel are stated in the current NASA Club Codes and Regulations rule book.  A NASA race car logbook is issued at the time of the race vehicle's first NASA annual race car tech inspection at an approved NASA NorCal race tech inspection station.  Annual race car tech inspections are due for renewal at the start of each calendar year and are documented in the NASA Race Car Logbook.  An AMB transponder is required for timing and scoring purposes.