HPDE – Get Started
Get on track with NASA's HPDE!
You've always wanted to test the limits of your car's potential but didn't know where to start.  NASA's High Performance Driving Experience (HPDE) gives you and your car an easy, safe and affordable way to get on track.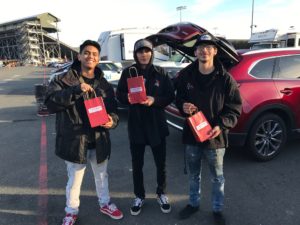 Who Can Participate?
Anyone who is a member of NASA age 18 and older may participate in HPDE.  Drivers under 18 must have parental consent.
How Do I Start?
Check out the following list of what you'll need to get started.  Then go to our calendar and register for an upcoming event.
State driver's license
Any car in safe operating condition (from Ferrari to Hyundai)

Seat belts in good working order
Mufflers. Sound regulations differ per track.
Roll bars in convertibles

Long-sleeved shirt and pants
Closed-toe shoes and socks
Approved helmet (rentals may be available)
Knowledge of the Club Codes and Regulations
HPDE Levels
We have four HPDE groups determined on driver experience and skill:
HPDE1: Beginner drivers are those who have driven zero or very few track days.  You'll be assigned an instructor for the day.  NOTE: Due to COVID restrictions, instruction is conducted in a lead-follow manner until further notice.
HPDE2: Novice Solo drivers are those who have driven at some track days on at least one track and have been signed off by an instructor to drive solo.
HPDE3: Intermediate drivers are those who have participated in a variety of HPDE sessions on more than one track and have been signed off by an instructor for each track driven.
HPDE4: Advanced drivers are those who have significant track experience in open passing situations.
Our Instructors
Our instructors are awesome!  All HPDE1 drivers are assigned an instructor for the day.  Enthusiastic supporters of the sport and of our club, they are here to help you be safe, go faster, and have fun.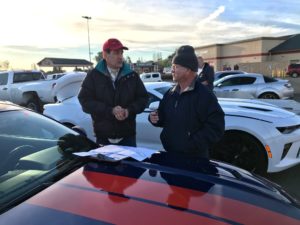 Track Maps
Studying the track maps ahead of your event can help you get an understanding of the twists and turns you'll be driving in person.  Download the maps here.
Learn More!
Find even more helpful information on our National page.
HPDE Articles
Read what NASA members have said about the HPDE experience.
Rollover Protection (convertibles)
Shifting, Up, Down and Heel Toe